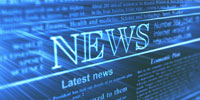 Earthwork Solutions receives certification of advance and product
Houston, TX (June 15, 2009) - Earthwork Solutions, LLC, received a certification of advance and product from the Cullen College of Engineering, Department of Civil and Environmental Engineering, University of Houston. The certification followed oversight and testing of ESOL's 2 year development of its web application, including a 7 month field and lab program at ESOL's proving-ground facility, and verifies ESOL's signature advance, Site Specific Compaction Energy™ (SSCE™), housed within the application.
ESOL's application is used to provide an information service to engineers enabling engineers and contractors to correct typical problems with compaction specifications, eliminate conflicts with compaction standards, and reduce construction time, risk and cost without changing engineering practice.
For 50 years the industry has been plagued by dysfunctional compaction specifications and construction controls. For 30 years, led by its state and federal agencies and institutions, the industry has worked through many research efforts to solve this problem in a practical manner. ESOL has achieved the advance that solves these problems and fills these needs, and bridged a mismatch between compaction equipment and obsolete compaction standards.
"The product effectively ties together site conditions and compaction performance, and locates site-specific and lab compaction curves [while] providing compacted soil properties", said Dr. C. Vipulanandan, Ph.D., P.E., Chairman and Professor of Civil Engineering for University of Houston, and Director of CIGMAT. "This is a significant advancement in the industry."
With this certification and ESOL's subsequent launch of its online information service, engineers and contractors are provided with site-specific reference standards that apply to specific compactor and soil properties at the actual job sites. This innovation eliminates unknowns and guesswork and converts an otherwise typical trial and error process into an efficient, controlled compaction project.
For more information about this certification and ESOL's information service, visit www.esol.net