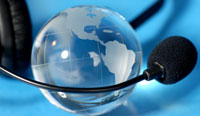 About Us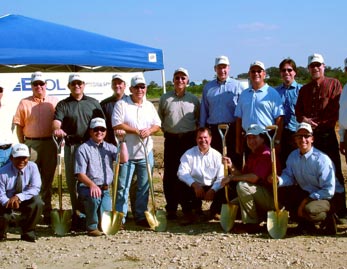 "The Gang"
ESOL was founded with the vision of helping owners, engineers and contractors with important needs in the practice of earthen fill engineering & construction, and solving the greatest problem in infrastructure. Historically, designers and builders have relied on assumptions and trial & error in both fill design and construction. Earthen fills are the only element of infrastructure design and construction that is conducted by assumptions, trial & error compromise, and no direct verification. Consequently, fills are inadvertently constructed with engineering compromise, no real-time control, and are largely deficient. The central problem with that is, fills are foundations of our infrastructure, and infrastructure is expensive. Ground risk is the most critical risk area of infrastructure construction. These deficiencies affecting infrastructure, include:
Deficient soil construction causing strength loss, settlements and shrink-swell problems over time with moisture change
Excessive construction costs
Deficient service life
Excessive maintenance & repair costs
These conditions with fills are the primary cause of $19 billion in annual US property damage, which is escalating by $350 million each year. Most of this damage comes from the fill elements of our foundations much more than from natural subsurface soils, because underlying in-situ soil conditions are conservatively managed in engineering design, and fills are a common remedial component of this management. Never is a construction investment made to build infrastructure when the founding ground is expected to settle or move adversely as moisture changes beneath the foundations. Underlying natural soil conditions are always dealt with conservatively, and all fill components are always assumed to be good. Therein those assumptions that the fill components are good lies the oversights. These structural problems typically start developing 2-5 years after construction -- so many engineers do not make the connection to this problem source or realize the magnitude of this problem. (See "The Most Critical Components of Ground Risk.")
These overall deficiencies are why the earthwork component is the area of construction that causes a vicious cycle controlling the construction industry and dictates contract structures, construction liabilities and warranties, and liability separation from projects.
Compaction is largely misunderstood in the industry and fill construction is largely taken for granted. The industry still uses 60-year old process control assumptions in the design and construction of fills. These assumptions make the process controls dysfunctional and deficient, today. Consequently, engineering design requirements - including the conventional compaction standards - are not achieved in construction as many believe. ESOL corrects the assumptions, which corrects the problems, but does not change any of the process control methods we use.
"ESOL corrects the assumptions, which corrects the problems, but does not change any of the process control methods we use."
ESOL provides the controls that engineers and contractors need to solve these problems and achieve our standards of practice with real-time control and direct data verification, but without changing practice. These controls provide total solutions for all project parties. The results are:
Best possible construction performance, on record
Maximal production in fill construction
All engineering requirements achieved in fill construction with direct-data verification - as with all other elements of construction - in full accordance with our codes of professional engineering practice
ESOL's charter is to provide full control and total solutions to costly problems for all parties in the industry. ESOL operates as a specialty niche consultant specializing in earthen fills only. ESOL does not compete with geotechnical or civil engineers in the industry. Rather, ESOL helps engineers with the controls they need for the fill elements in infrastructure. ESOL serves all owners, engineers, architects and construction contractors and managers. ESOL provides and fully insures the controls needed for design and construction of fills, and utilizes others for testing services. ESOL also trains, certifies and licenses other qualified firms to have the same tools and abilities in their own practices.
Founded on the spirit of serving the industry and making a difference, ESOL was built and designed with the following company mission:
Provide the industry with the controls needed to eliminate the assumptions and trial & error compromise in soil construction - and solve the greatest problem in infrastructure
ESOL also serves as an advocate for all industry parties, stakeholders and taxpayers, and supports all leaders, institutions, organizations and agencies dedicated to problem resolution in the geo-civil and environmental engineering industries and the foundations of our infrastructure provided all endeavors are not in conflict with true engineering and construction needs and objectives.