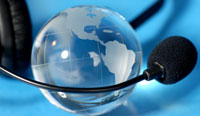 Services
"ESOL removes the assumptions and trial & error exercises from all process control methods used in the industry ..."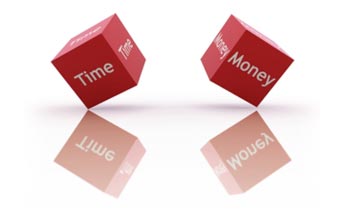 "... so that owners, engineers and contractors have the controls they need - and all fill elements achieve our standards of practice ..."
ESOL serves as a specialty geo-civil consultant, specializing in earthen fills, and solving the greatest source of ground risk and the historic performance vs. production problem in fill construction. By filling historical gaps in the industry, ESOL provides unprecedented controls and solutions to the costly problems with the fill elements of infrastructure. See our Service Guarantees.
Our Services
ESOL provides the following services for all parties in the civil and environmental industries:
Fill Design Consulting Services
Fill Construction Control Reports
Compaction Control Specifications
Geotechnical Project Management
Geotechnical Design-Build Services
Construction Phase Services
Borrow-Construction Optimization Reports
Construction Bid and Work Plan Services
Compaction Control Services
Production-Performance Consulting Services
Geotechnical Design-Build Services
Conflict Resolution Services
Geotechnical Project Management
Pre-Bid Services
Construction Bid and Work Plan Services
Geotechnical Project Management
Conflict Resolution Services
Litigation Support Services
Training, Certification, and Licensure of Qualified Engineering Firms
ESOL compliments all project teams and does not compete with geotechnical, civil, or environmental engineers in the industry. Rather, ESOL helps engineers and contractors with the controls they need for the fill elements of infrastructure. ESOL serves all parties without conflict including all owners, engineers, construction contractors, architects, design-build primes and construction managers. ESOL provides and fully insures the controls needed for the design and construction of fills, and subcontracts or utilizes others for lab and field testing services. ESOL also trains, certifies and licenses other qualified firms for access to engineering tools providing the same abilities in their own practices.
ESOL's services provide the following controls and solutions to the engineering and construction of the fill elements of infrastructure foundations. Engineers and contractors do not have these controls today:
Known construction performance vs. design requirements before construction
Strength loss is minimized and stabilized
Saturation settlements are abated
Shrink-swell potential is controlled and minimized
Permeability is minimized
Engineers have full engineering control from design through construction - with insurance and direct verification that engineering requirements were achieved in construction - without impeding construction operations or production
Contractors gain full control of all needs and interests - with "engineers out of the way" - as follows:

bidding based on minimal costs and optimal work plans
optimal fill construction costs including optimal labor, equipment and materials
optimal production, schedule and risk
protected performance warranties and guarantees
full defensibility with as-built records demonstrating best possible performance with direct data proof

Owners gain minimal cost, minimal risk, long-term service life, and minimalized or eliminated maintenance & repair costs
See "Customers/Benefits" page for a breakdown of service benefits for all industry customers, parties, service providers, compactor suppliers and the general public.