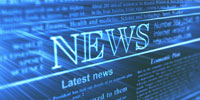 Client Press Release:
ESOL Tools Solve Problems and Maximize Production at Industrial Plant Expansion
Iberville Parish, LA (Aug, 2015) - A client of ESOL issued a press release announcing solved problems, cost savings, and maximal production in the completed design and construction of cohesive fills for an industrial plant expansion project in Iberville Parish, Louisiana using ESOL's tools.
ESOL's breakthrough advance enabled our client to qualify a broader range of on-site materials as structural clay fills, making full use of onsite soils and eliminating the need to import expensive materials. Costly modification of the fill soils with lime was also avoided.
ESOL's consulting tools were used to define the actual moisture-density curves (the field compaction curves) for the compactor, soil & lift thickness combinations used in construction. Advance knowledge of field compaction curves also enabled our client to define a broader range of acceptable moisture contents for construction thereby minimizing any moisture conditioning needs during construction. Use of ESOL's tools -- contrary to targeting erratic lab compaction test curves that are based on compactors no longer used in the industry -- avoids trial & error exercises on site as contractors are forced to try to get the performance of their compactor to match the performance of an unrepresentative laboratory compaction test, which results in adverse compaction, lower production, and deficient results.
When traditional lab references are assumed for process controls to achieve the specified compaction standards for cohesive fills, the fills inadvertently fail to achieve basic engineering requirements and often force the compaction equipment to be operated such that the fills are not sufficiently compacted. Our tools provided our client with advance knowledge of compaction performance and control needs before construction. This enabled consulting recommendations and effective process controls that maximize production and minimize cost, while delivering constructed fills with the best possible performance and direct data verification records, providing obvious benefits for long term service performance and minimized maintenance costs.