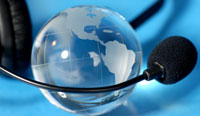 Board of Directors
Philip A. Tritico is co-founder and founding President of ESOL. He is a seasoned executive with 34 years of experience in the engineering consulting and construction management industry in the civil & environmental fields. Mr. Tritico has served in all capacities over his career from the project level to executive management, primarily in consulting and mainly the environmental sector. Mr. Tritico led the development of ESOL's engineering advance, intellectual property, capitalization, business plans, software development, core services, and ESOL's management team. Mr. Tritico's professional experience includes litigation support, advisory commission service, and partnering. He specializes in engineering/construction economy, market analysis, risk management, strategic/preemptive consulting and legal support, and business planning in the industry. Technically Mr. Tritico has specialized in earthen fills and its applications in all areas of civil and environmental developments. Prior to founding ESOL, Mr. Tritico formed and built Industry Advocates, an environmental consulting practice, and ran the Houston office of Delta Environmental.
Lester W. Davis is Executive Vice President-Finance and Secretary/Treasurer of ESOL. He manages the company's financial operations, and oversees financial systems, accounting, and human resources. Mr. Davis is a seasoned financial professional with 25 years of experience in all facets of accounting and financial management. His career is composed of 17 years in the institutional financial services industry ("Capital Markets"), and 8 years as ESOL's financial officer and first investor following its founders. While in capital markets, he served 2 years on the management side and 15 years on the trading side. Mr. Davis' capacities ranged from analyst levels to vice president positions before joining ESOL's executive management team.
Waters S. Davis, IV is a seasoned executive with a broad background in energy, information technology, and management consulting. Mr. Davis is currently the President of the National Christian Foundation Houston, serves as an Executive Advisor with CCMP Capital Advisors and also serves on the boards of Targa Resources, Newark Energy, and Milacron. Mr. Davis previously served as President of Reliant Energy Retail Services and Executive Vice President of Spark Energy, two of the early pioneers in the retail energy business, as well as energy practice leader at McKinsey & Company. He also served as a senior executive at a number of private companies, providing operational and strategic guidance.
Paul N. Riddle is a seasoned executive from investment banking industry. He retired in 2015 as a Managing Director in the Energy & Power Investment Banking group at Wells Fargo Securities. Paul joined Wells Fargo's predecessor firm, Wachovia Securities (f/k/a First Union) in 1993 at the inception of the energy practice. Paul developed strategic and financing solutions for his investment banking clients involved in the upstream, processing, midstream, and pipeline sectors. He was also responsible for the origination and execution of public and private capital markets activities, including equities, bonds, convertibles, syndicated loans, and merger and acquisition advisory services. Prior to joining Wells Fargo and its predecessor, Paul spent thirteen years with the Energy Division of First City Bank in Houston, achieving the position of Senior Vice President and Manager of the Petroleum and Minerals Department from 1989 to 1993. He was also Senior Credit Officer for First City's Energy Division. Paul is a past president and board member of the Houston Energy Finance Group. He is active in the Independent Petroleum Association of America, the Houston Producers Forum, and the Executives Association of Houston. Paul received a B.S. in Economics from Southern Methodist University and an MBA from the University of Houston. He is also a graduate of the Southwestern Graduate School of Banking at Southern Methodist University.
David B. Weinstein is the senior partner of Weinstein Tippetts & Little. Prior to founding WTL, he served as the managing partner and litigation section leader of the Houston office of Pillsbury Winthrop, an international full service law firm, and also as co-leader of that firm's national product liability practice section. He started his career as a trial lawyer with Fulbright & Jaworski in Houston, and later formed his own boutique litigation firm, concentrating on complex commercial, product liability, and tort litigation. As an advisor to and trial lawyer for Fortune 500 corporations, Mr. Weinstein routinely studies complex technologies and transactions in order to guide clients through potential dispute resolution options and/or present and argue the disputes to judges and/or juries. He has tried over a hundred cases to jury verdict and is routinely retained to handle high-exposure litigation matters across the country in both commercial and personal injury matters. Mr. Weinstein has successfully obtained multimillion dollar recoveries for corporate clients in complex business disputes and defended catastrophic product liability and personal injury lawsuits in some of the country's most hostile venues.
Marvin E. Chernosky is a founding partner of the Houston law firm of Chernosky, Smith, Ressling & Smith, PLLC which is a boutique firm specializing in the representation of financial institutions. Mr. Chernosky concentrates his legal practice in the areas of banking, lending, real estate, and business matters. Mr. Chernosky spends a significant amount of time on personal investments in both private and publicly traded businesses in a variety of industries, including, banking, oil and gas exploration and energy services.