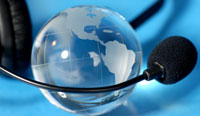 Executive Management Team
ESOL's executive management team is formed by:
Philip A. Tritico, P.E., President, Chairman
Lester W. Davis, Executive Vice President, Finance
Gary M. Hougardy, Vice President, Information Technology
Philip A. Tritico, P.E., President, Chairman
Mr. Tritico is founding President and Chairman of ESOL. He is a seasoned executive with 35 years of experience in the engineering and construction industry. His primary experience is in consulting engineering and construction management in the civil & environmental fields. Previously Mr. Tritico built his own consulting practice, Industry Advocates, and ran the Houston office of Delta Environmental. Mr. Tritico's professional experience includes partnering, litigation support, and advisory commission service. He specializes in engineering & construction management, infrastructure capital, risk management, market analysis, business planning, strategic/preemptive consulting, legal support and de-commoditizing engineering services. Technically, Mr. Tritico is highly specialized in soil construction, ground risk, and the earthen fill elements of shallow foundation infrastructure in all civil and environmental developments. Mr. Tritico is considered by geotechnical experts as the industry's foremost professional in soil construction, compaction control and associated forensics.
Throughout his career, Mr. Tritico has studied the one and only area of civil construction where the industry has no direct connection, control or verification of engineering design requirements: cohesive soil construction. This historic gap in practice has caused decades of dysfunction in construction and ground movement after construction. Mr. Tritico has filled this gap between the geotechnical sector and the designers and builders, and solved the consequent problems during and after construction. He identified the problem sources, defined the markets, defined the solutions, and developed ESOL's engineering and construction control tools. He conducted ESOL's market study, developed its business plans, and built ESOL's core group and management team. Mr. Tritico led capitalization, service design and software developments. Phil holds a Bachelor of Science in civil engineering from Texas A&M University with graduate studies at the University of Houston. Mr. Tritico is a recipient of the John B. Hawley Award, awarded to him in 1995. He is a licensed Professional Engineer in Texas. He is married to Helenanne and has four children.
Lester W. Davis, Executive Vice President, Finance
Les Davis is Executive Vice President-Finance and Secretary/Treasurer of ESOL. He manages the company's financial operations, and oversees financial systems, accounting, office systems and company benefits. Mr. Davis is a seasoned financial professional with 25 years of experience in all facets of accounting and financial management. His career is composed of 17 years in the institutional financial services industry at Prudential Securities and Lehman Brothers, and 8 years as ESOL's financial officer and first investor following its founders. While in financial services, he served 2 years on the management side and 15 years on the trading side. Mr. Davis' capacities ranged from analyst levels to vice president positions before joining ESOL's executive management team. His professional experience encompasses trading, corporate credit evaluation and analysis, investment suitability issues, and analysis of various hedging, arbitrage and swap strategies for multi-billion dollar institutional portfolios using largely corporate bonds, "mortgage-backed and various types of asset-backed securities". During ESOL's product development phase, Les was instrumental in leading the integration of financial and accounting systems to ESOL's web application. Les holds a bachelors of business administration in accounting from University of Texas. While in the financial services industry, Les earned Series 7 and Series 63 licenses from FINRA and a Certified Financial Planner license.
Gary M. Hougardy, Vice President, Information Technology
Mr. Hougardy is a seasoned IT professional and software engineer with 29 years of experience in design, development, implementation, maintenance and management of large-scale computer-based systems. His professional experience includes 10 years within the governmental sector including the Department of Defense, Department of Veterans Affairs, and Department of Homeland Security, and 19 years in the private sector focusing largely in telecommunications, entertainment, and engineering. His professional experience includes systems modelling and prediction, data analytics and simulation, expert system development, statistics, database optimization, department management and project management. Mr. Hougardy developed and operates ESOL's online service tools, manages all builds and enhancements, manages system security, and oversees all matters of system development and production. Gary holds a Bachelors Degree in computer science from California State University, Northridge. He has also performed post-graduate studies in computer design and automation, and has received extensive professional training in database design and development, software systems programming, and project management.