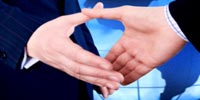 ESOL Accreditation Services
As a part of its services, ESOL can train, certify and license qualified engineers to use ESOL's tools in design & construction, and deliver the solutions the industry needs in their own practices. Training includes:
compaction engineering
fill design & construction
compaction control through design & construction
engineering & construction solutions
economic solutions
real-time control with direct data verification
best possible construction performance/records
Engineers who are successfully trained will be certified and licensed for practice. ESOL will provide continuous technical support to all licensed firms. Engineering firms will be trained on an office-by-office basis.
ESOL will not license engineers not successfully trained and qualified for practice.
| | |
| --- | --- |
| --- | --- |
| New companies wanting to apply for training, certification and licensure, click here: | Licensed companies wanting to license additional offices, click here: |
| | |
| --- | --- |